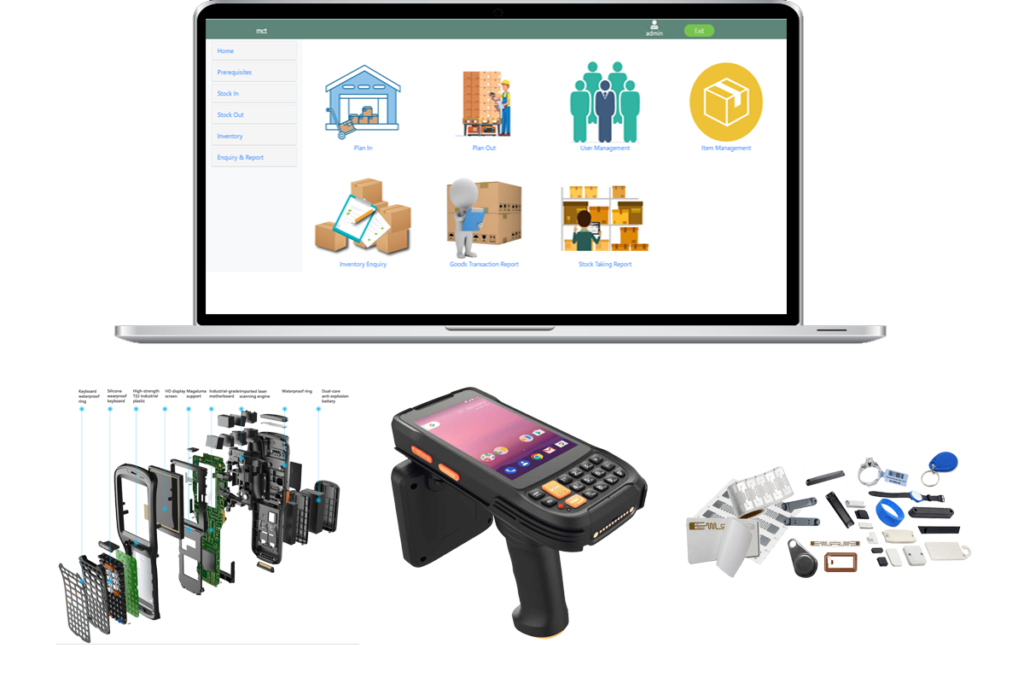 MCT RFID Cloud Inventory Management Solution
Mobile Community Tech is a solution for businesses to easily and accurately track their stock in real-time, using RFID. Offered as a mobile computer and or a web based application, they can maintain a comprehensive visibility of their inventory, without the complexity or expense of an enterprise solution.


MCT RFID Cloud Inventory management Package


1 unit of Android Mobile Computer
1 unit of Cloud base inventory management software
2,500 pieces of UHF RFID Tags
1 day training to hand on the solution
3 years hosting and system maintenance
1 year warranty for one RFID mobile computers
Pre-installation with maximum 100 tag tagging
Overview OF MCT RFID CLOUD INVENTORY MANAGEMENT SYSTEM
BENEFITS OF MCT RFID CLOUD INVENTORY MANAGEMENT SYSTEM
Perform your stock take in minutes by simply waving through the stock with the RFID mobile computer.
Identifying items using RFID is quicker than barcode scanning or manual counter of product details.
Improve inventory accuracy, business profitability and purchasing efficiency.
Prevent and reduce overstocking, understocking, manual labor count & inaccuracy.
Customer & Staff Experience
Improve customer's buying experience by offering more accurate stock info and staff proficiency for quicker checkout.
RFID tags can be read simultaneously. They are also very durable, secure and not easy to counterfeit.